Join us
Striving for excellence,
never settling for mediocrity
Get to know us!
Fibertide is formed of resourceful and ambitious professionals, who, thanks to their collective experience, skills and passion, make sure the cloud systems run smoothly, at any scale. Get to know us better, check open positions and apply!
We are looking for people who can easily handle multiple tasks at the same time, but also can dive deep into a challenging issue. In our day to day life, we may face a necessity to perform multiple different tasks in a certain project or jump from one project to another in order to support other colleagues. Very often we have to learn new technologies, so eagerness to acquire knowledge and new skills is highly appreciated.
On a daily basis, we all communicate with our clients - both technical and business stakeholders, hence good communication skills are of great value. You may need to negotiate and provide unique tailor‑made solutions as well as advise our clients and their developers.
Want to work with Fibertide?
---
What is our team like?
Striving for perfection
Eager to learn and share knowledge
Engineering prodigies
Problem-solvers
---
Working with us gives you:
Focused teams

You will have a chance to work in a small, focused group of highly‑skilled and result‑oriented people where all voices matter.

Low-stress environment

We do not let the pace of product development get on our nerves. We can afford it as we collectively take care of the final outcome and ensure customers' satisfaction.

Competitive salary

Great fellows deserve great compensation. We want to make sure everyone feels rewarded and appreciated.

Work flexibility

It is up to you to decide on your working hours. We do not mind as long as the job is done well and in a timely manner. Also, whether you are a night owl or an early bird, we want to make sure you are comfortable with your work‑life balance.

Remote work

Hybrid solution or fully remote work. It is up to you! You can work remotely from anywhere in the world. As long as the internet connection is there ;) However, we see a great value in periodic face‑to‑face collaboration as well!

Perks

Enjoy the benefits of Luxmed healthcare, pick what fits you best when it comes to your equipment and visit our brand new office in a central location in Wrocław (pl. Bema).
We value team work, challenge ourselves everyday and constantly learn.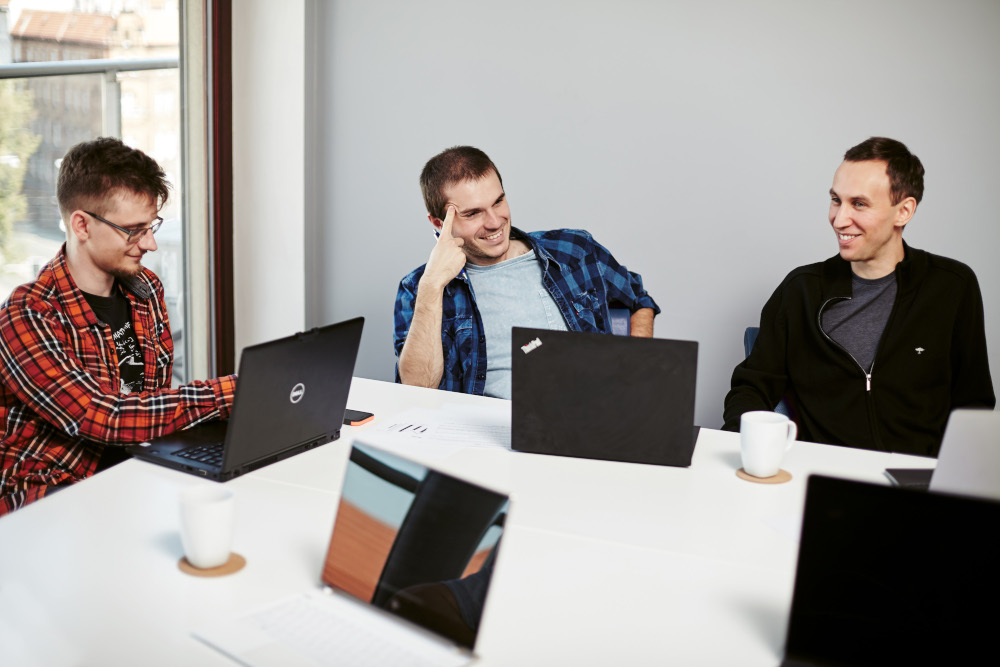 Check Open Positions
Currently we are looking for:
Get in touch
We can be your team of problem solvers.
We'd love to hear from you.